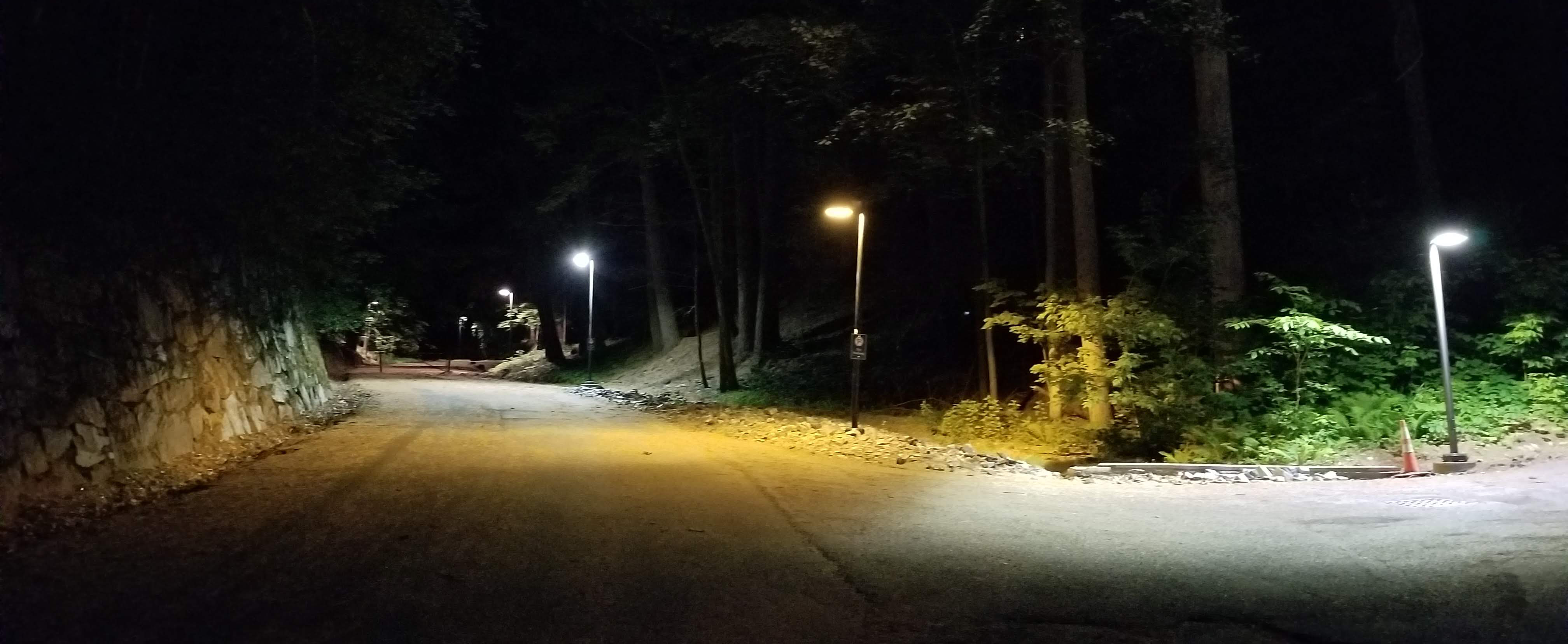 Existing roadway conditions on site. Dwaal is working with the college to update the fixtures in this wooded roadway.
DARTMOUTH COLLEGE
LIGHTING DESIGN – ROADWAY AND BIKE PATH
NEW ENGLAND | 2018 – ONGOING
Dartmouth College is located in Hanover NH, a town known for its rural character. Both Hanover and Dartmouth are focused on maintaining the rural nature of the surrounding environment, this includes preserving the tranquility and diversity of the town and campus. Dwaal Lighting Design is working closely with Dartmouth College to apply the newly selected standard area and small roadway lighting fixture to a roadway on campus. This wooded roadway is being converted into a shared roadway and bike path, and the lighting will support both of these activities.
Dwaal's Role:
Lighting measurements
Site analysis
Development of selection criteria for the new standard fixtures
Review of fixtures that meet the selection criteria
Guidance for the college in selection of the new standard fixture
Provide final report with fixture specifications for future application
Design the lighting for a wooded roadway on campus, using the newly selected fixture
Click here to see other examples of Landscape or Exterior lighting from Dwaal