ELECTRIC GARDEN RECORDING STUDIO
INTERIOR LIGHTING DESIGN
BROOKLYN, NY | 2017 – 2018
Completed in early 2018, a new recording studio, Electric Garden, by Ben Kane, Grammy Award-winning mixer/engineer/producer, and lover of music and creating cool things and Drew Vogelman, who owned the original Garden Studio and Dessau Studios. They built it from the ground up in an old building that used to house a bean sprout factory near the Williamsburg Bridge in Brooklyn.
Electric Garden features a colorful and eclectic interior design which includes; bark walls, a live plant wall, color changing 'clouds' on the ceiling, blue marbled walls and floor, and multiple CNC routed sculptural wall features. The lighting in this studio needed to support the emotional needs of the musicians, as well as physical needs such as reading music, setting sound boards, and interacting in the space.
Click here to see more collaborative lighting and acoustic projects by Dwaal and Arcgeometer.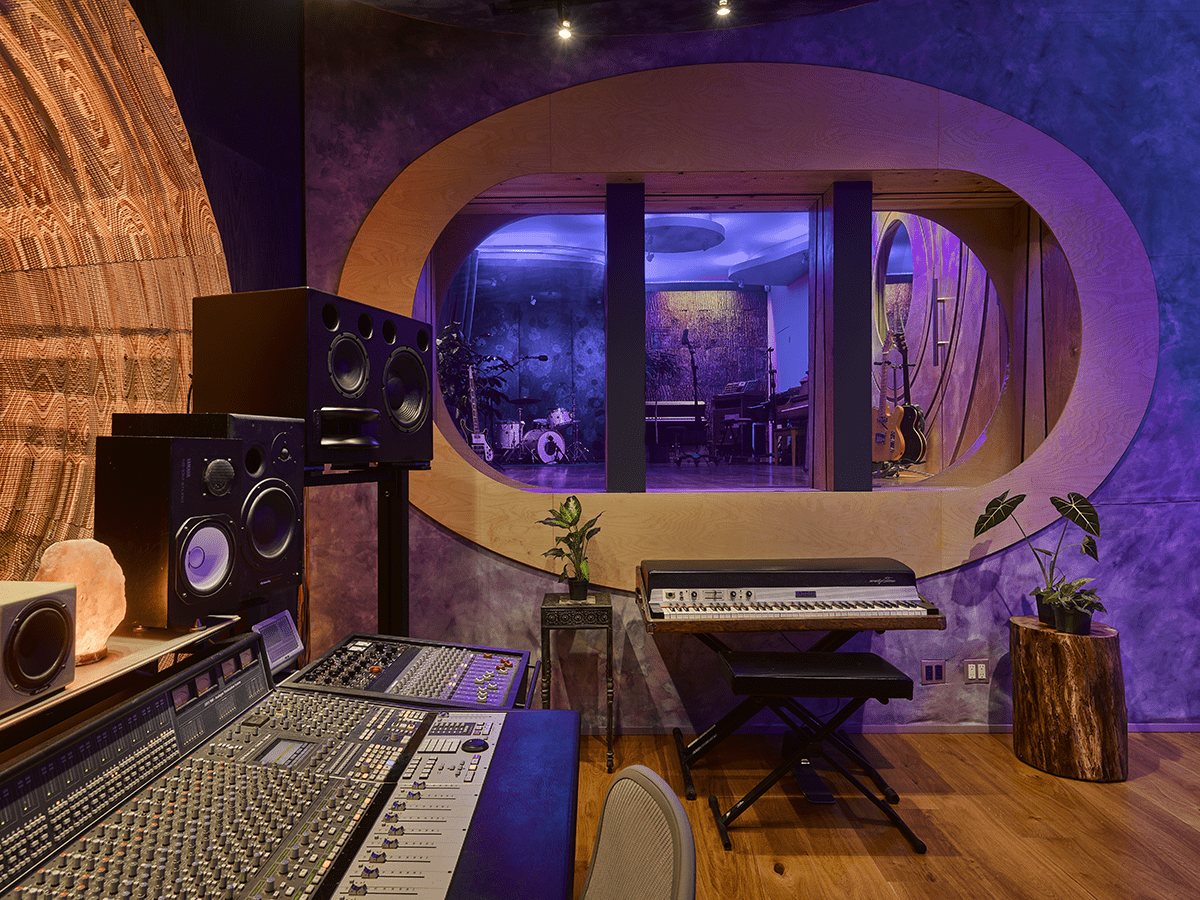 Image: View into the Live Room from the Console (Image Credit F.Oudeman)
"A studio can be more than a place with cool equipment where noise is made. It can be a spiritual ground where musicians can connect to the deepest places within and beyond themselves. A place where they can be free to experiment and express themselves: an act that can access something transcendent, and ultimately create a thing of permanence (a recording) that in itself can spread that beautiful transcendence to those who listen to it."
"With Electric Garden we are striving to build more than just a studio, but a community that will revitalize a creative movement dear to our hearts. With the current technological ease of home recording, many NYC studios have been closing. But it is essential that we still build and nurture these hallowed spaces that are designed specifically to facilitate the sacred creative process. Electric Garden will be a space that can serve this very important function."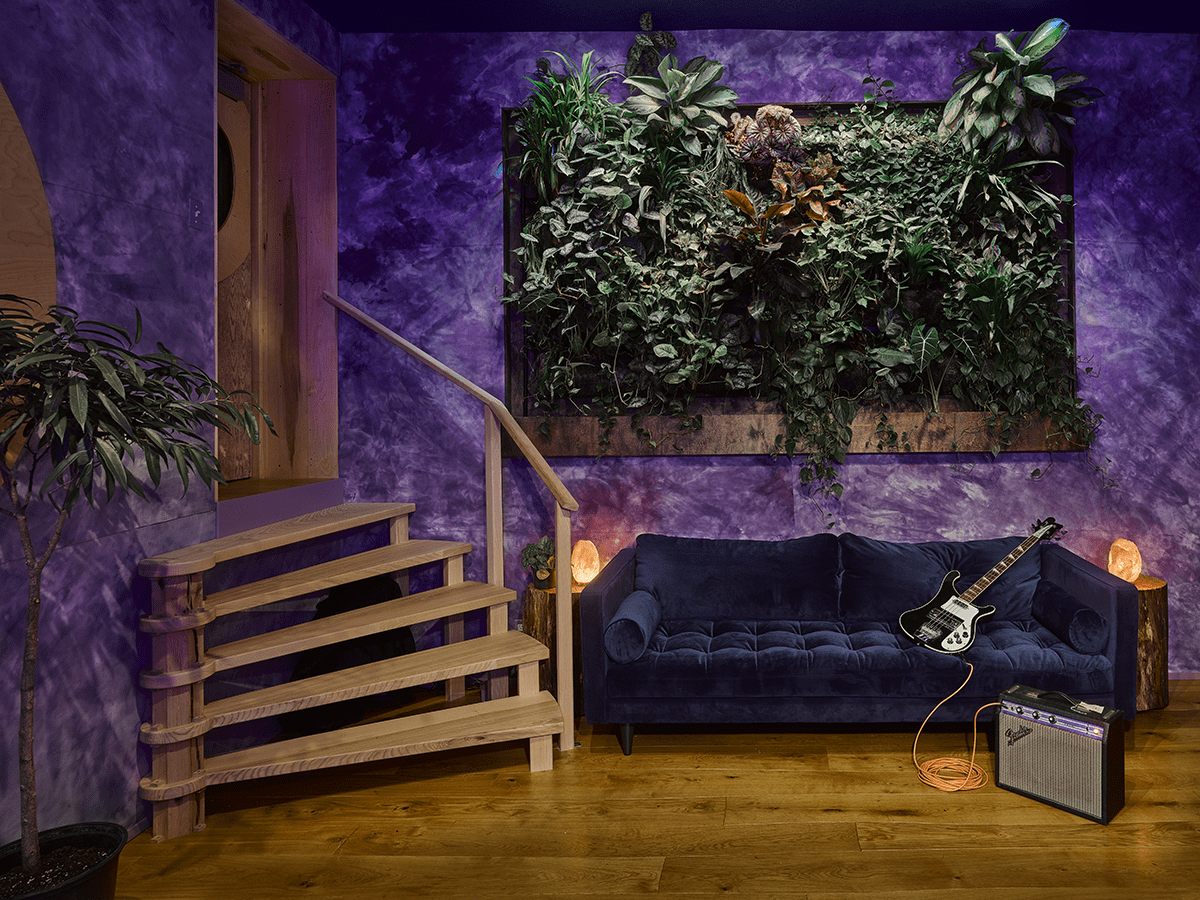 Image: Electric Garden Living Wall (Image Credit F.Oudeman)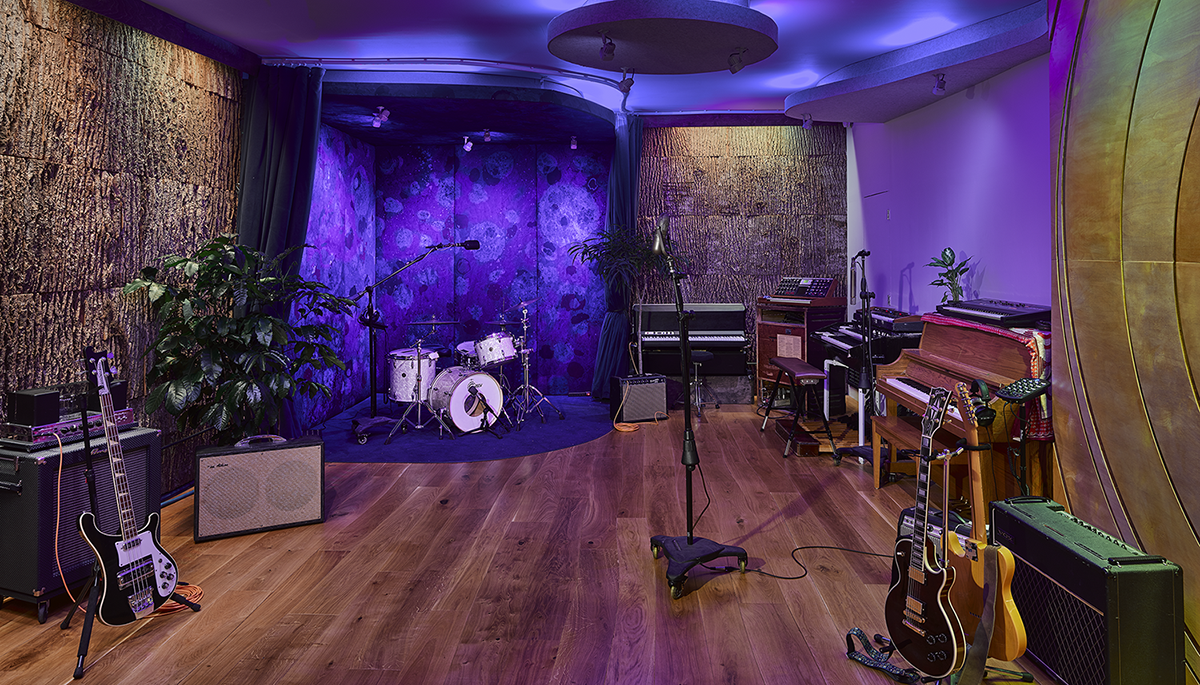 Image: Electric Garden Live room (Image Credit F.Oudeman)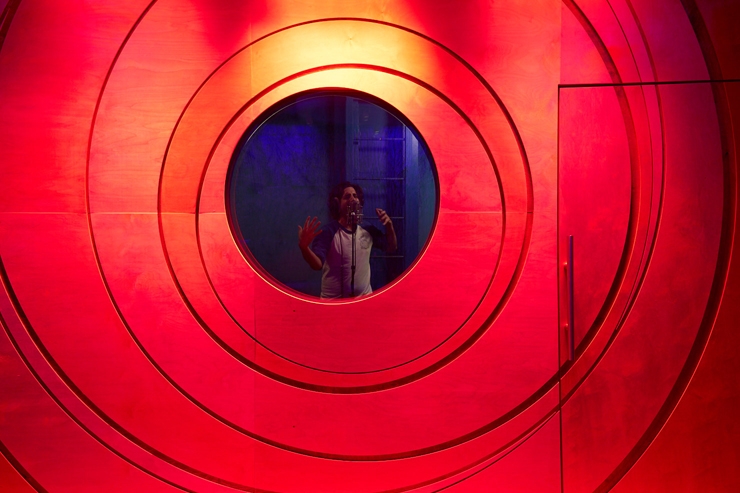 Image: Electric Garden Recording Session with custom CNC wall (Image Credit B.Kane)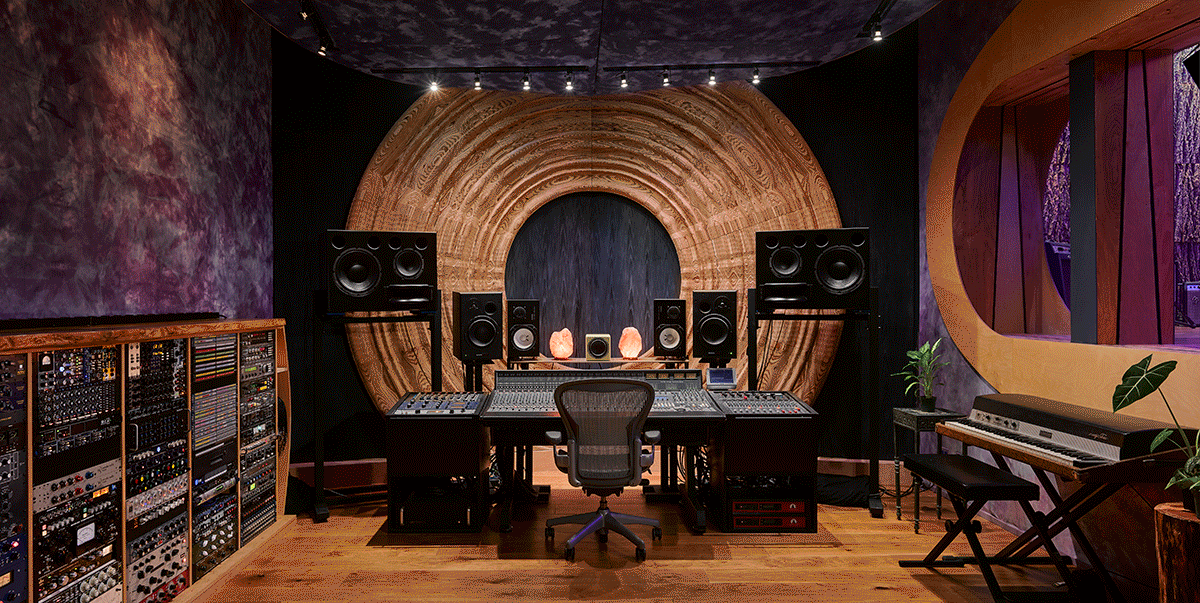 Image: Electric Garden Mixing Room with CNC wall (Image Credit F.Oudeman)