PRIVATE RESIDENCE
SUSTAINABLE HOME, INTERIOR LIGHTING
MIDDLEBURY, VT | 2016 – 2017
This private residence is a sanctuary in rural Vermont for a couple who retired to the beautiful countryside. As longtime Vermonters, the couple believes in sustainable living, and are building their home with the same ethos. The energy efficient home features integrated LED lighting and solar panels for daylight harvesting.
Dwaal worked as a lighting consultant with Elizabeth Herrmann Architecture + Design, and the owners, on this project.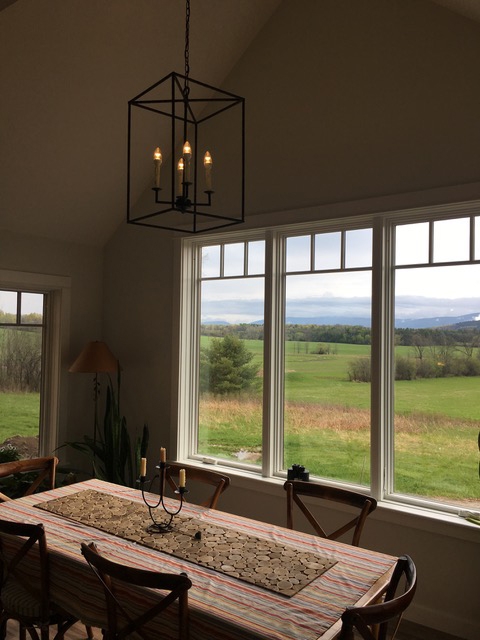 Image: Vermont dining with a view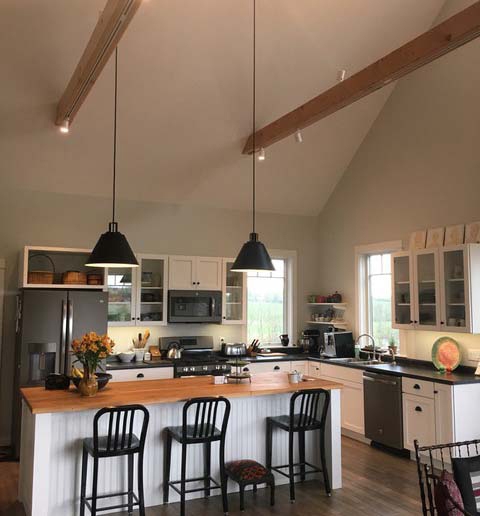 Image: Vermont Kitchen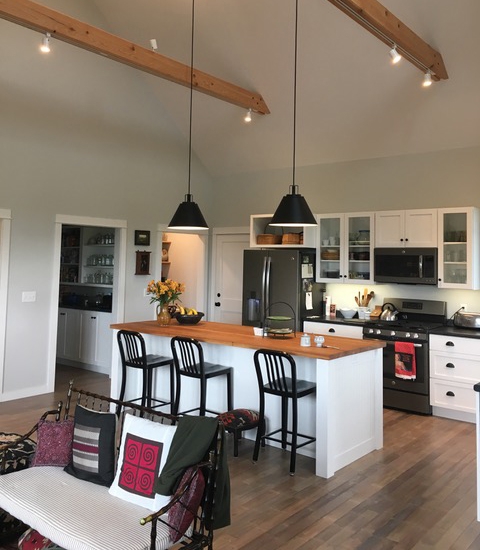 Image: Living Room and Kitchen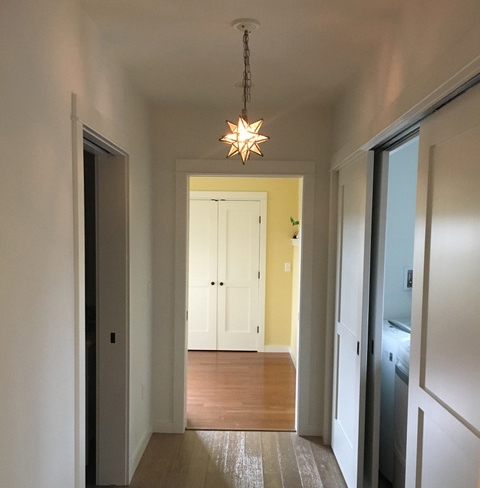 Image: Vermont Hallway