We design for equitable use. Our goal is to create spaces that do not disadvantage or stigmatize any group of users.
Our designs focus on flexibility, so that the lighting supports use by those with varied preferences and abilities.
We value the voices of those who are directly impacted by the application of our design process.
We understand our role as designer to be a facilitator instead of an expert.
We aim for sustainable design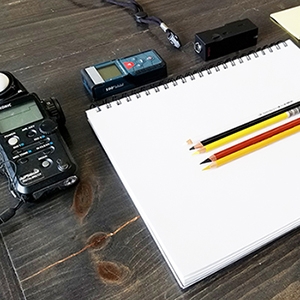 DWAAL LIGHTING DESIGN
WBENC – Certified Woman-Owned Business
M/WBE Certified in NYC
Established 2014
Offices in NYC and Maine
Dwaal Lighting Design is known for research, alongside thoughtful creative design. We will try to discover the essence of the space and find ways to express this through lighting. We consider first and foremost the people who will be using, occupying or wandering through the spaces.
Dwaal offers architectural lighting design at a high level of creative design, research and development, and technical proficiency. Dwaal has a reputation for advocating for the end-user while considering the broader goals of the project. Our goal is to design lighting that will make a positive difference.
Dwaal Lighting Design is a WBENC Certified Woman-owned Business, and we are M/WBE certified in New York City.
FOUNDER / PRINCIPAL KATE SWEATER
Master's of Science in Lighting (RPI)
Lighting Certified (LC)
15 years of experience in Lighting
Associate Member IALD
Member of  IES Museum and Gallery Lighting Committee + the Discomfort Glare in Outdoor Nighttime Environments Committee.
Kate Sweater has 15 years of experience in the lighting industry. She holds a Master of Science in Architectural Sciences (Lighting) from the Lighting Research Center (LRC) at Rensselaer Polytechnic Institute, and a Bachelors of Fine Art (Furniture) from the Rhode Island School of Design (RISD). She is Lighting Certified by the NCQLP and is an Associate Member of the International Association of Lighting Designers (IALD). She is a member of the IES Museum and Gallery Lighting Committee as well as the Discomfort Glare in Outdoor Nighttime Environments Committee. Kate Sweater has extensive experience with human perception of lighting, lighting for art, and lighting for spaces ranging from high-end homes and hospitality to low-income housing and public spaces.
ACADEMIC POSITIONS
(KS) Parsons The New School for Design, School of Constructed Environments. New York, NY.  Invited critic – Graduate Lighting Thesis (2016, 2017,2018)
(KS) Parsons The New School for Design, School of Constructed Environments. New York, NY.  Part time Faculty 2016, 2017
(KS) Rensselaer Polytechnic Institute, Lighting Research Center. Troy, NY. Senior Research Specialist 2011 – 2013
PRESS
(KS) darc Magazine (2019, July) 3d Decorative Design Directory 2019/20, Page 12 (Lighting's Ones to Watch). [link to article]
LECTURES / TALKS
(KS) Upcoming: London Design Week, September 2019. London, UK. Acoustics and Light, panel discussion
(KS) LEDucation Trade Show and Conference, March 2019. New York City, NY.  Lighting Quality Metrics for Products and Projects
(KS) Twelfth International Conference on Solid State Lighting and Fourth International Conference on White LEDs and Solid State Lighting, October 2012. Effect of different colored background lighting on LED discomfort glare perception
(KS) 13th International Symposium on the Science and Technology of Lighting, June 24-29, 2012. Troy, New York. Visual performance and perceived lighting quality under flickering illumination
(KS) Low-Income Forum on Energy, May 2012. Albany, NY. What is the impact of new lighting technologies on the consumer?
PUBLICATIONS
Please see this link to KateSweater.com/publications for a list and links
AWARDS | HONORS
2018 AIANY Design Awards Honor. Brooklyn Bridge Park Boathouse (withiTillettiLightingiDesigniAssociates)
(KS) Lighting Fellow for the Design Trust for Public Space, Opening the Edge project. September 2016 – Current
(KS) Shemitz Scholarship Winner, the Lighting Quotient. 2011