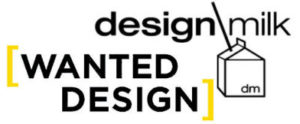 Ozzy & Wes, a subsidiary of Dwaal Lighting Design, has been chosen as an entrant into LaunchPad 2019 at WantedDesign Manhattan. 2019 marks the 7th anniversary of the this event, presenting emerging design talent in the fields of furniture and lighting. 
Ozzy & Wes is Dwaal's lighting fixture design subsidiary. See the Ozzy & Wes Website
Learn more about LaunchPad 2019 and see the entries!
WantedDesign's LaunchPad is the destination during NYC Design Week, where emerging talent comes to showcase their best new designs and prototypes. A distinguished jury of industry professionals review the presentations and give out awards to the best participant designs. Come visit us at the event:
Wanted Design Manhattan Terminal Stores 269 11th Avenue, New York, NY 10011 – New York City
MAY 18-21, 2019
9:00 am – 5:00 pm
In the photo above, Ozzy & Wes's Eliza-Jane table lamp appears on the shelf, and the OXY Pendant hangs from the ceiling.