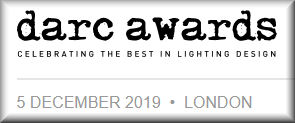 The Electric Garden Recording Studio was a finalist in the 2019 darc Awards competition. The studio was nominated in the category of "Best Interior Lighting Scheme – Low Budget." The lighting design was done by Dwaal Lighting Design and we're excited that our work was in the finals for this award.
This project was completed in early 2018, converting a cavernous former bean sprout factory into an exciting space conducive to the creation of beautiful music. This new studio, near the Williamsburg Bridge in Brooklyn, is operated by Grammy Award-winning mixer/engineer/producer, Ben Kane, and Drew Vogelman, who owned the original Garden Studio and Dessau Studios.
Kane says the new studio now has lighting allows musicians to relax and to feel comfortable and creative, in order to make their best work there. The lighting is flexible enough to allow both the musicians to create the right mood for their music. In addition, the lighting in the mixing room can be aimed, adjusted, or dimmed to create the best task lighting for each studio artist. The lighting is also designed to highlight the many creative visual elements of the space.